ALBUZ ® Nozzles
Expertise
For over 50 years we have been developing, manufacturing and marketing agricultural ceramic spray nozzles in 53 countries under the successful brand Albuz ®. Our nozzles are suitable for all sprayers in low crops as well as in orchards and vineyards.

Site ALBUZ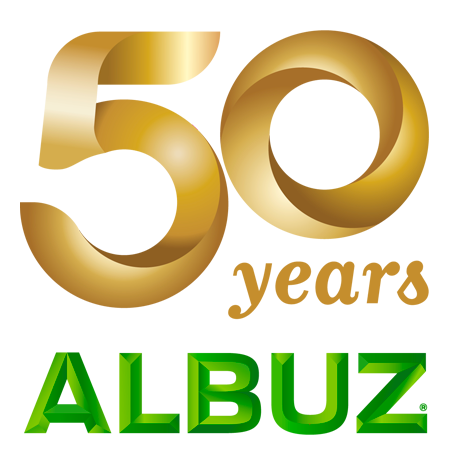 Pour obtenir plus d'infos, cliquez sur le lien
http://albuz-spray.com/index.php/fr/
Our two nozzle lines, for both agriculture and industry, combine high-performance technologies
Excellent mechanical strength
Insensitive to chemicals
Extreme hardness
Exceptional resistance to wear
Great long time lasting accuracy
ALBUZ Website

For more information, visit our ALBUZ ® website
http://albuz-spray.com/index.php/fr/
Technical information
The ceramic nozzle manufacture integrates complex process steps tightly controlled through our long experience combined with our ISO 9001 quality system. Albuz ® nozzles go through many inspections throughout the entire manufacturing process to ensure that the final product meets expectations of modern farmers in compliance with standards of different countries.
Selection of Albuz ® nozzles
Flat and Twin flat spray nozzles
Drift reduction and anti-drift air induction spray nozzles
Hollow cone and full cone spray nozzles
Wide angle spray nozzles
Liquid Fertilizer and weeding spray nozzles
Contacts
ZI N°1 - Rue de l'industrie
27000 EVREUX
+33 (0)2 32 29 42 00
83 Rue Marcelin Berthelot
77550 MOISSY-CRAMAYEL
+33 (0)1 64 13 61 10