Selection Guide : OXIDES and NON-OXIDES
The selection of ceramic materials rather than metals or polymers is related to their exceptional properties for use in extreme conditions and strict requirements: temperature, pressure, wear, corrosion, high voltage, vacuum, UHV, even several conditions may occur simultaneously or over an extended period.

Solcera develops, manufactures and markets a wide range of high-performance advanced ceramics, also known as technical ceramics and focuses on two major segments :


Oxides 
Alumina
Zirconia
Alumina-Zirconia
Magnesia
Silica
Spinel
Non-oxides
Boron Carbide
Silicon Nitride
Aluminium Nitride
Calcium Fluoride
Magnesium Fluoride
Zinc Sulfide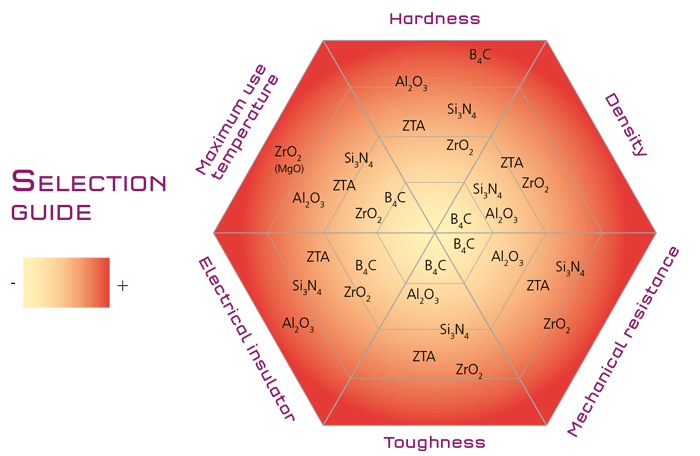 Through its knowledge-based expertise in advanced ceramic materials and its state-of-art equipment, Solcera designs, industrializes and produces components and systems adapted to customer specific requirements. The multiple properties of these high-performance ceramics make it possible to use them in a wide variety of applications in defense, aircraft aerospace, optics photonics, energy, research, industry environment, agriculture and luxury.
Solcera develops its own ceramic grades and is vertically integrated, i.e. owns all steps of the manufacturing process, up to the final ceramic component, with flexible production capacity from prototype to high-volume manufacturing :
Preparation of powders
Shaping : uniaxial pressing, isostatic pressing, extrusion, slip casting, injection molding, hot pressing
Atmosphere and pressure sintering, HIP
Machining and finishing processes: in the green non-sintered state, in the pre-sintered "bisque" state, grinding, turning, milling, lapping, polishing
Materials Portfolio
| MATERIAL | BENEFITS IN APPLICATION |
| --- | --- |
| AI₂0₃ | Hardness, low cost, metallizable |
| ZrO₂ (Y₂O₃) | Fracture toughness, bending strength, colors |
| ZrO₂ (MgO) | Thermal insulation, mechanical resistance |
| ZTA | Fracture toughness, hardness |
| SI₃N₄ | Mechanical and wear resistance |
| B₄C | Extreme hardness, low density |
| MgF₂ | Infrared transparency up to 8μm |
| MgAI₂O₄ | Impact and corrosion resistance, transparency |
| ZnS | Infrared transparency up to 12μm |
| SiO₂ | Electromagnetic transparency |
| MgO | Extreme temperature refractory |
| HfO₂ | Extreme temperature refractory |
Selection Guide : OXIDES and NON-OXIDES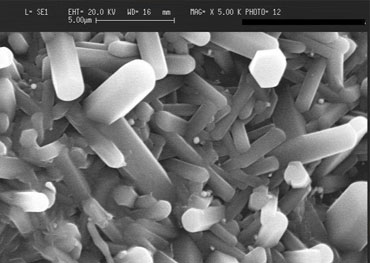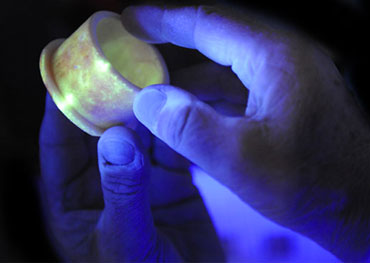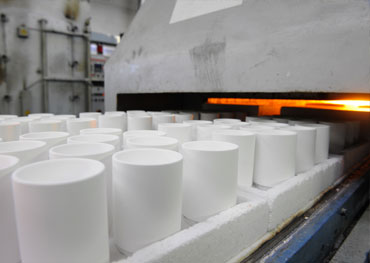 Contacts
ZI N°1 - Rue de l'industrie
27000 EVREUX
+33 (0)2 32 29 42 00
83 Rue Marcelin Berthelot
77550 MOISSY-CRAMAYEL
+33 (0)1 64 13 61 10