Solcera
The ceramic experts
Solcera has been developing and marketing advanced ceramics, also called technical ceramics, for over 200 years. Being an independent SME since 2015 with two facilities in France and a subsidiary in Brazil, our strategy relies on an extensive know-how in designing and manufacturing advanced ceramics as well as glass-to-metal and ceramic-to-metal assemblies. We have a strong presence in cutting-edge industries such as aircraft, aerospace, defense, nuclear, agriculture, optics or research.
Our engineering team provides technical support right from the system design stage and co-develops your projects from prototype to series using a wide range of oxide and non-oxide ceramics. Our fully integrated technological platform gives us complete control over the entire manufacturing process from the powder processing to final inspection.
We design and manufacture products that meet the most extreme application requirements
Corrosive and abrasive environments
High temperature
Electrical insulation
High pressure
High tension
Cryogenics
High-vacuum HV and ultra-high vacuum UHV reliability
Our values of respect, cooperation and responsibility are shared by all of our employees and guide the relationships with all of our partners, customers and suppliers.
Co-development made in France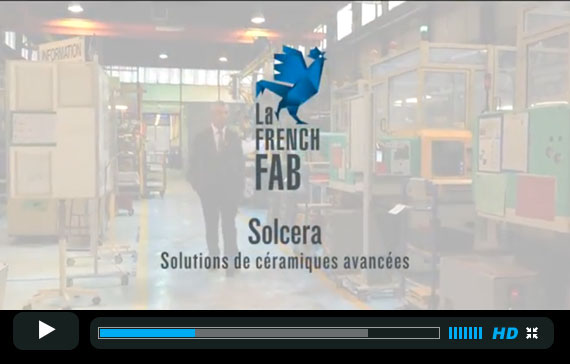 Solcera has joined the FRENCH FAB network with a strong aim to focus on developing the French industry manufacturing and to strengthen relevant national market segments.
Long-term partnerships with major private and public players, the constant transmission of work experience and our innovation focused R&D team are all key ingredients to ensure our future business growth and the preservation of the company's know-how.
Our facilities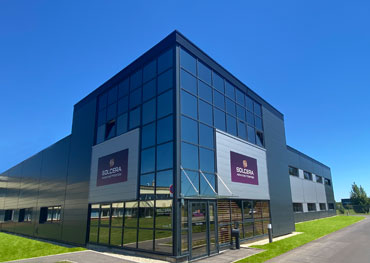 FRANCE : EVREUX
CERAMIC SOLUTIONS
Materials platform and ceramic technology
R et D Center
Production area : 9 000 m²
ZI N°1 - Rue de l'industrie
27000 EVREUX
+33 (0)2 32 29 42 00
info@solcera.com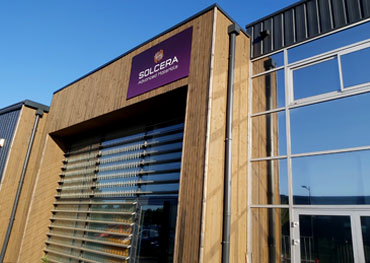 FRANCE : MOISSY-CRAMAYEL
ASSEMBLY SOLUTIONS
Ceramic-to-Metal and Glass-to-Metal Seals, Flash lamps, precision grinding of ceramics
Production area : 2 000 m²
83 Rue Marcelin Berthelot
77550 MOISSY-CRAMAYEL
+33 (0)1 64 13 61 10
info@solcera.com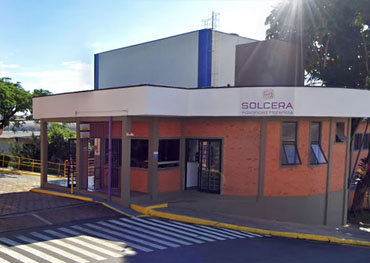 BRAZIL : VINHEDO
CERAMIC SOLUTIONS
Advanced Ceramics
Spray Nozzles and accessories
Production area : 10 000 m²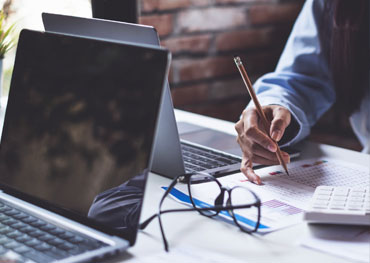 SPAIN : BARCELONE
COMMERCIAL OFFICE
C/ Cobalto 86-96, nave 6 08907
L'Hospitalet de Llobregat
España
00 + 34 93 261 52 62
info@randex.es
Contacts
ZI N°1 - Rue de l'industrie
27000 EVREUX
+33 (0)2 32 29 42 00
83 Rue Marcelin Berthelot
77550 MOISSY-CRAMAYEL
+33 (0)1 64 13 61 10